ive been having a hard time sleeping lately and i dont know why..i dont work until 12 today so i can sleep until 10:30..but for some reason i just can't :( it's not good because then later, i'm exhausted..and that's never fun...
so my weekend was nice..i worked a lot but on father's day i made a cake from the ovelove.com.. the chili chocolate cake. it came out really good..the cake part was better than the cake from the mint chocolate cake, i think. the icing though didnt really get the consistancy I was after until being in the fridge the next day. but it was still good the first day..just gooey :)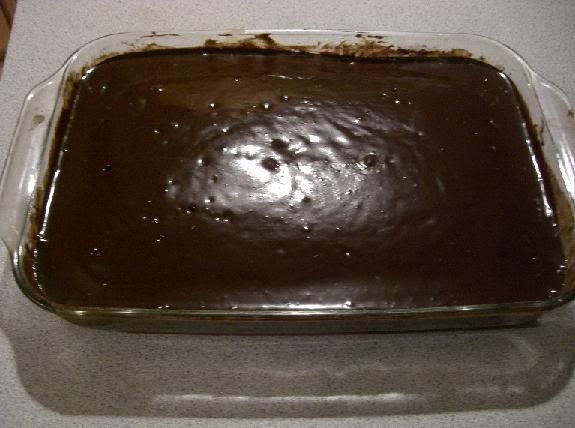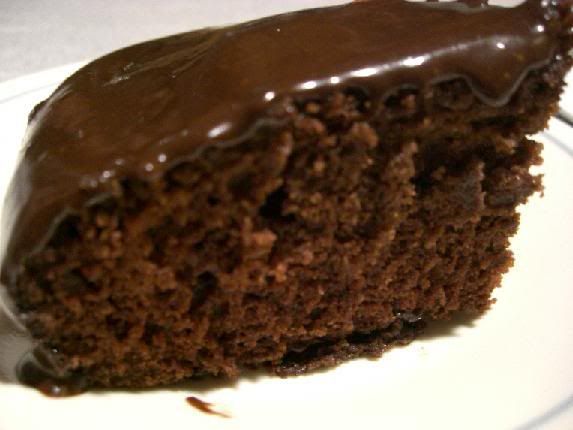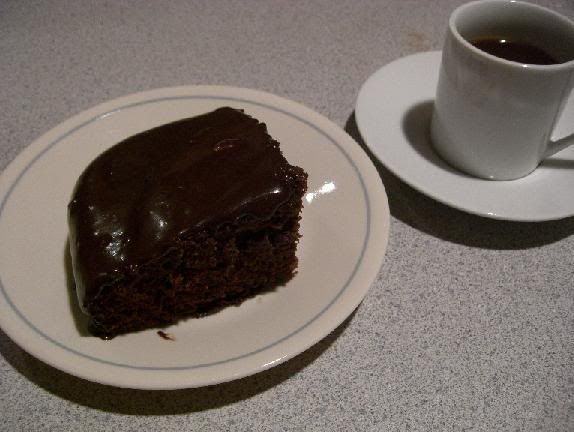 Also for father's day we got him an espresso machine, which he really liked..thus the espresso cup in the backround. It's pretty strong,but I really enjoyed it.
Earlier in the week I made the Pineapple Cashew Quinoa Stirfry from Veganomicon.. It came out awesome! I especially loved the toasted cashews in it..it gave it a great nutty crunch to it..yum. :)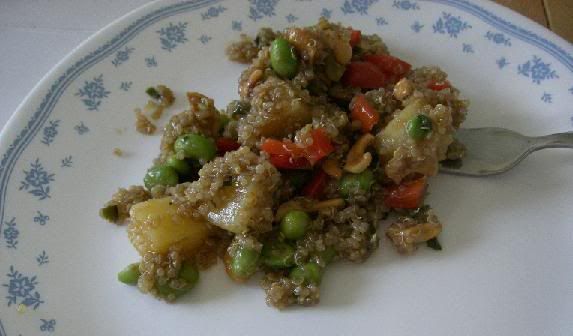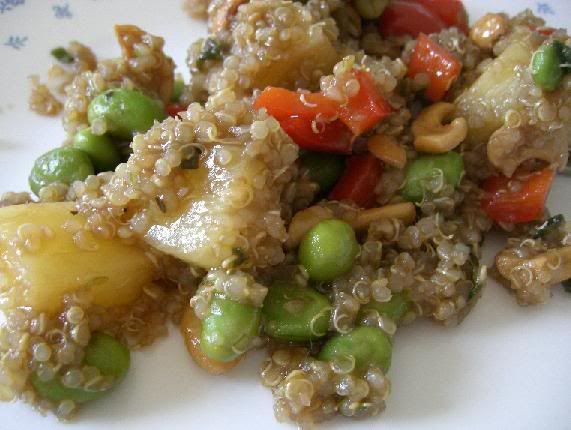 The recipe for it calls for the quinoa to be cooked in pineapple juice though, which I must admit, I liked it better by itself when I cooked it in the vegetable bouillon.. but in the recipe you couldn't really tell so it as still quite good.
Prepare the Quinoa by combining 1 cup quinoa, 1 cup pineapple juice, 1 cup cold water, and 1/4 teaspoon of soy sauce in a medium sauce pan covered over high heat until boils. Stir a few times and bring the heat to medium low, cover, and cook for 12 to 14 minutes, until liquid has been absorbed and quinoa is fluffy and translucent. Uncover, and let cool. Let refrigerate for about an hour until added to stir fry. For the stir fry, use a large 11 inch nonstick skillet pan. Have 2 sliced scallions, 2 minced garlic cloves, 1 diced red bell pepper, 1 cup cooked edamame, 1/2 cup fresh basil sliced, 2 cups fresh pineapple in small chunks all ready. Place cashews in the dry pan and heat over low heat stirring until lightly toasted. Remove cashews and raise heat to medium, and add 3 tablespoons of peanut oil, the scallions, and the garlic. When garlic starts to sizzle, add pepper. Stir fry for 2 minutes and add edamame. Stir fry for 3 minutes and add basil, stir another minute and add pineapple and quinoa. In measuring cup, mix 3 tablespoons of soy sauce and 3 tablespoons of vegetable stock and pour over stir fry. Stir fry for another 10-14 minutes until quinoa is very hot.
Well off to another day at work! Hopefully a good one! =)