Even though I do not live as close to center city Philadelphia anymore (I'm now in the Exton area) my best friend still lives quite close so we get to do our weekly "date nights" sometimes in her area. I always get excited driving out there and seeing the familiar buildings and places that I had spent the last four years in. I love living out here with my fiance as well and the new area that I've grown accustomed to, but I still definitely love going back! Luckily it's still only a 30 minute drive so not too bad!
Anyway, this past date night was in Philadelphia. We had planned on grabbing some takeout from Blackbird and enjoying some wine back at her place, but considering the temperature was nearing 100 degrees and there wasn't any air conditioning, we decided it'd be best to go somewhere instead.
I knew it was Beer Week in Philly and neither of us had tried The Belgian Cafe before, so that was a perfect opportunity to try it!!
The appetizers sounded more enticing than the meals, so we chose three to split to eat during our non-stop gab session, as usual. :)
The first one we got was the Edamame Hummus. I had remembered hearing about their sweet potato hummus, but that wasn't on the menu this time.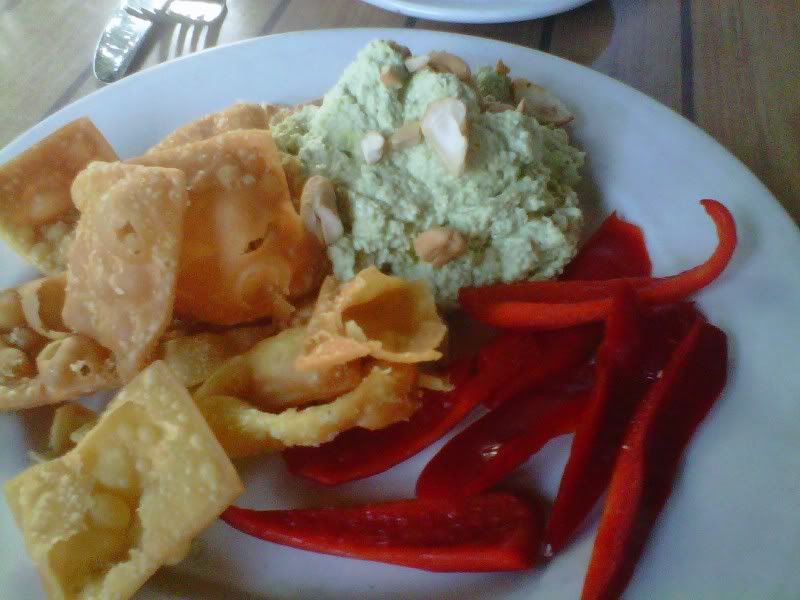 The hummus was great! It had cashews on top of it which added a crunch, and it came with the crispy wonton chips and red pepper slices. It was definitely a great option!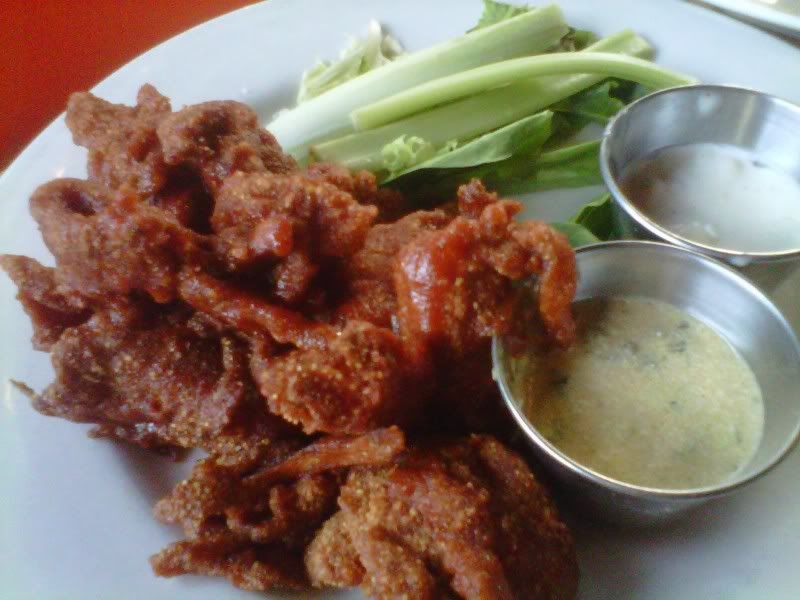 The next appetizer was the vegan barbecue wings. According to the site, it is corn meal crusted seitan with their spicy barbecue sauce. It came with the celery and blue cheese which wasn't vegan but also came with the vegan aoli sauce which was really good! I enjoyed the wings better on their own though since the sauce was so good!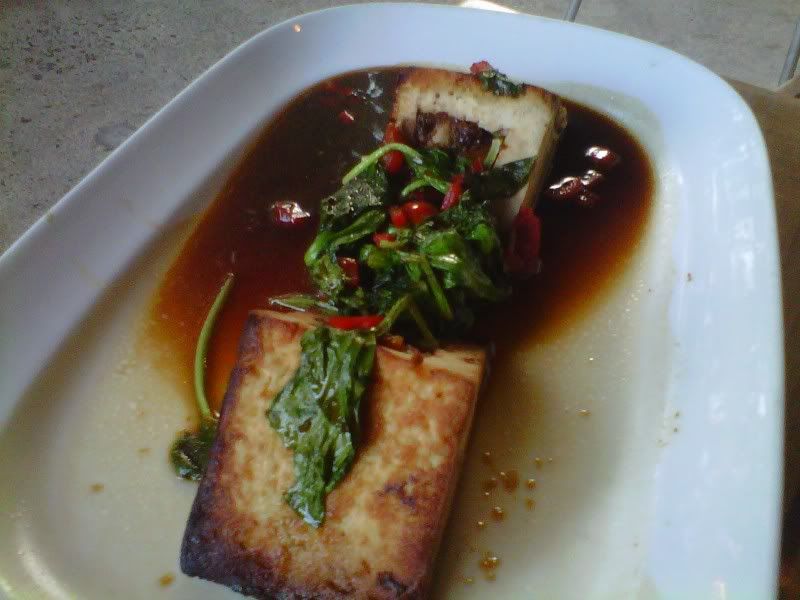 Our last appetizer was the stuffed tofu. It was pieces of tofu marinated in Spaten Optimator, stuffed with dried cherries (my fave part!) cashews, cilantro, and garlic. According to the site at least, but I distinctly remember having pieces of red pepper in the mix as well! This tofu was a-mazing. Definitely something so different than the regular tofu options that are usually available!
Of Course, being Beer Week in philly, we had to drink some beers!
We figured being at the Belgium cafe we should drink belgium beers. I'm no beer expert, in fact I rarely drink it, more of a wine-o, but I knew which types of beers I liked and didn't like. After the waitresses suggestion, our first beers were drafts from Ohio..not exactly international but still good none the less!
After looking through the actual bottled beer list, we chose Delerium Tremens for our second beers. I've had this beer before from RFD in Washington D.C....I chose it based on its banner that read "The Best Beer In The World" and had a cute pink elephant next to it, how could I say no? Since then I've had it a few other times and I really enjoy it!
Seriously..how could you not like a beer with a cute pink elephant on it??
I'd definitely love to go back to the Belgian Cafe sometime soon, it was a great atmosphere and the food was awesome and so vegan friendly!
There's just too many places in philly that I already want to try so hopefully one day I'll get back there :)