Over the past month or so I was lucky enough to have two awesome bridal showers for my upcoming wedding! (44 days and counting!!)
My first was in June in long island, NY with a lot of my family from that area.
I know firsthand that Long Island is hard to find vegan-friendly establishments, so I was excited to see what my mom had planned and come up with!
Where she picked definitely did not dissapoint..
I knew the shower was that day, so I got ready with my mom & sis in the morning and Jason drove me over to the place in the afternoon.
It was at
New Grand Buffet
in Islandia, and it was a really great time.
The theme was cherry blossom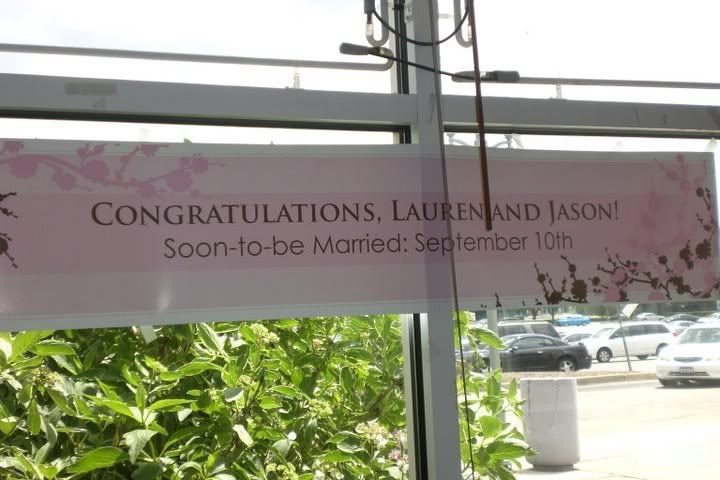 It all looked so beautiful and the decorations and favors were wonderful!
The buffet didnt offer toooo many vegan options, but the staff brought our a personal plate of veggie sushi rolls and they also had a teriyaki station where you could choose just about any vegetable and they stir fried it in this amazing sauce! It was definitely easy to find something vegan friendly here, I loved the idea of a buffet so everyone can get what they really want!
My mom also went to the trouble to order a vegan cake for the shower! She got chocolate with a Delicious peanut butter frosting. it was realllly good!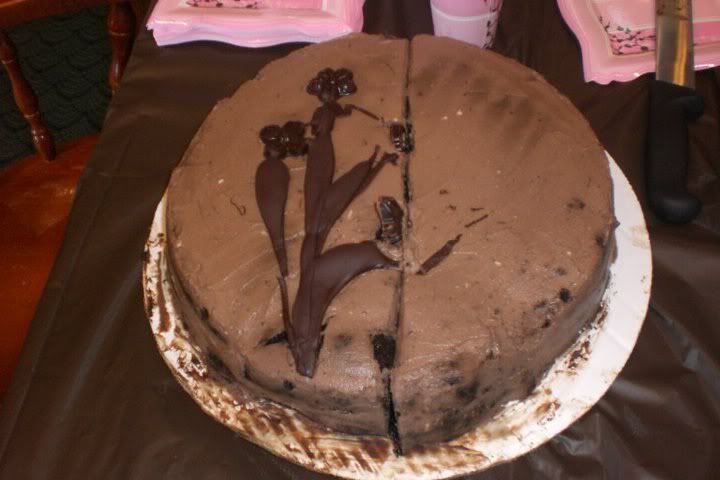 Also - the favors were cherry blossom candles as well as vegan chocolate wedding rings!
The shower was great and it was so wonderful to see family and have everyone there!
My 2nd shower was this past weekend -- and not only was it awesome, but it was a COMPLETE surprise!! I thought I was going to Jason's family's place for the weekend and stopping by a pampered chef party on saturday at his sister's..little did I know it was actually a bridal shower for me! I'm not the biggest fan of surprises (that whole having to be in control thing...) but this was definitely a great one!!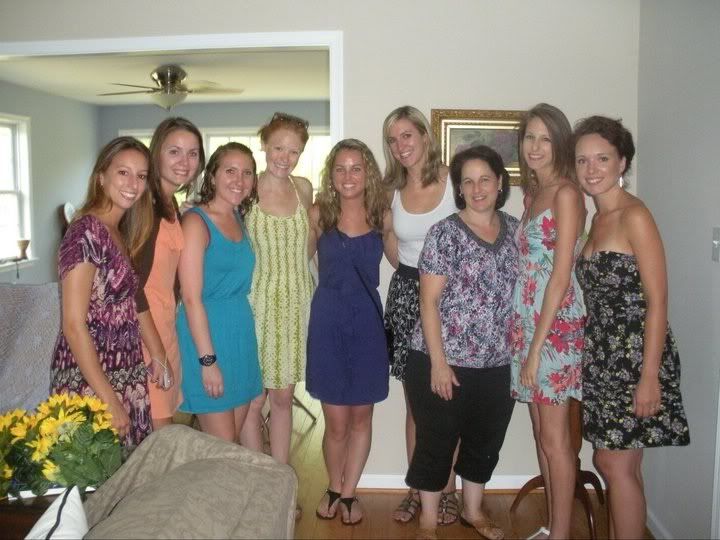 Me with some of the ladies from the shower..sorority friends, girlfriends, my mom! I was so surprised to see everybody!
The food was AWESOME! Emily ( my maid of honor aka my bff!) had catering done from
Miss Rachel's Pantry
which I have heard about numerous times on blogs and everywhere saying how GREAT it is.. it did NOT dissapoint!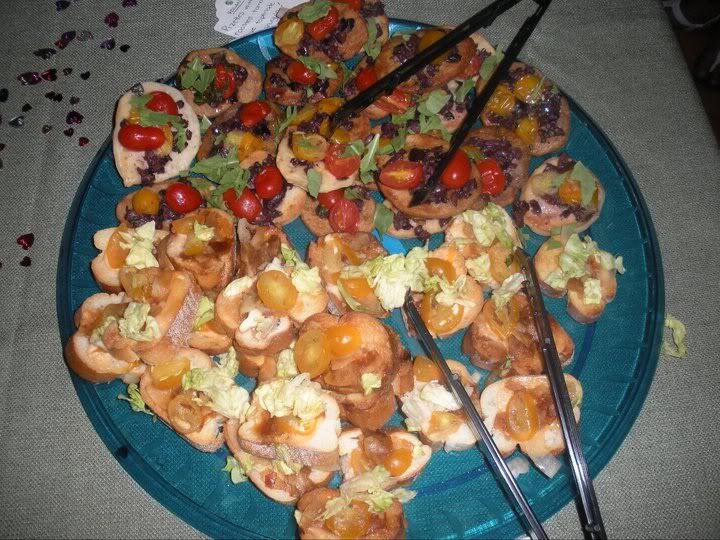 These were the vegan BLT bites - toasted bread with smokey coconut "bacon" tomato and lettuce..
And the Pizettes with roasted tomato, olive tapenade and arugula...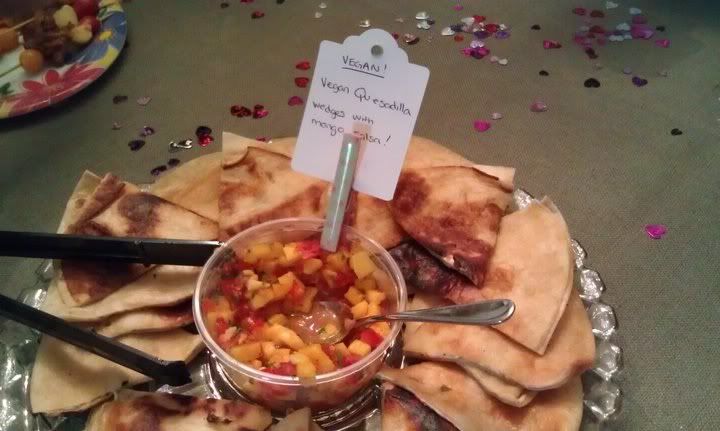 These were the amazing vegan quesadillas with mango salsa!
She also made vegan seitan skewers with pineapple and grape tomatoes, I didn't get a pic of those though!
Uhh, can you say YUM?! I wish I worked in center city to get in on her lunch club!
The desserts definitely did not dissapoint either!
My friend
Kate
, who is one of my bridesmaids(!!) made the delicious vegan cupcakes! It was her first vegan baking adventure, and she did an amazing job! I was lucky enough to try both flavors ;)
Emily's mom went to vegan baking as well -- and made delicious lemon cookies and heart shaped sugar cookies, which were both SO delicious!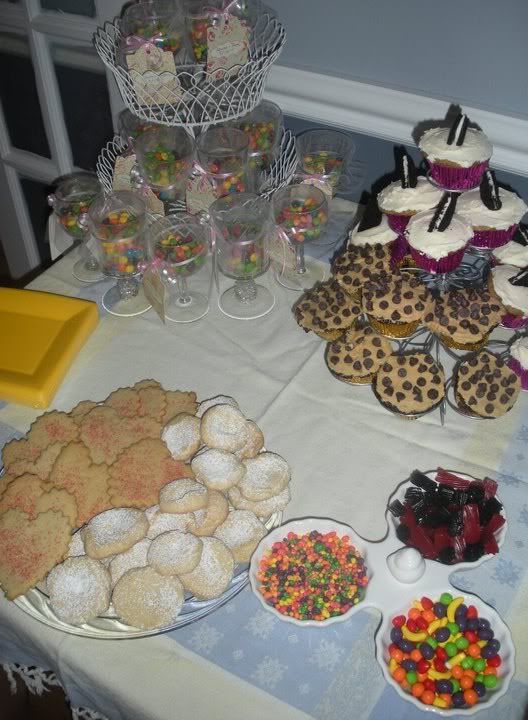 All of the fabulous vegan candy didn't heart either ;)
Both of my showers were definitely wonderful and will be things I will remember forever as great moments with such supportive friends && family. I'm truly a lucky gal to have such great people in my life!