So the baby shower was this past weekend and it was really nice and I made for it again, the chocolate peanut butter rice krispie treats because they really are so amazing. I also made the Deli Style Macaroni Salad from Veganomicon.. I didn't get a chance to take a picture.. and I'm not gonna lie, it wasn't the best thing I've had. I used to really like macaroni salad before my vegan days. For some reason though, using veganaise really just puts me off. I'm not sure why.. I eat it when restaurants use it and it's fine.. but I think just using it throws me.. weird. Same with tofutti cream cheese and sour cream.. I think just the fake dairy products in general don't go well with me haha.
For dinner a couple nights ago I made the Hot Sauce Glazed Tempeh and Messy Rice from Veganomicon.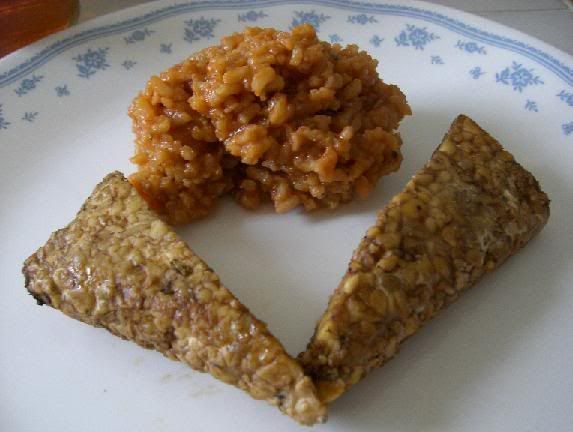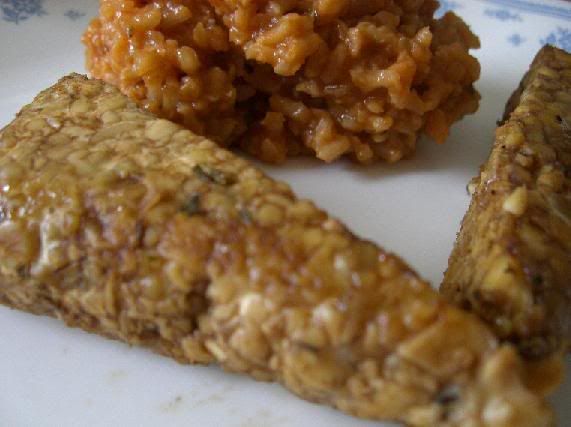 The messy rice was really really delicious and I'd definitely make it again. The tempeh.. was just okay. I am a huge fan of tempeh, I usually prefer it over tofu and seitan. The glaze didn't really get to where I was expecting it to. Perhaps I didn't let it marinate long enough? Although I did it for the hour and I flipped them as well.. So I'm not sure where I went wrong on that one. hmm..
I really want to make the barbecue one from the book as well but hopefully that one will come out better? hmm...