Well I
had
plans of making the fudgy wudgy blueberry brownies.. but after looking in the fridge this morning, I noticed that all of the "grabbing a few" blueberries has really added up. Oh well, I like them on their own anyway. :)
However, I did make the Blueberry Corn Pancakes from Veganomicon the other day. What a good idea,
Bianca.
They came out really well, but I think I've decided that fruit in my foods probably isn't my favorite combo. But the cornmeal pancake part of it was really delicious!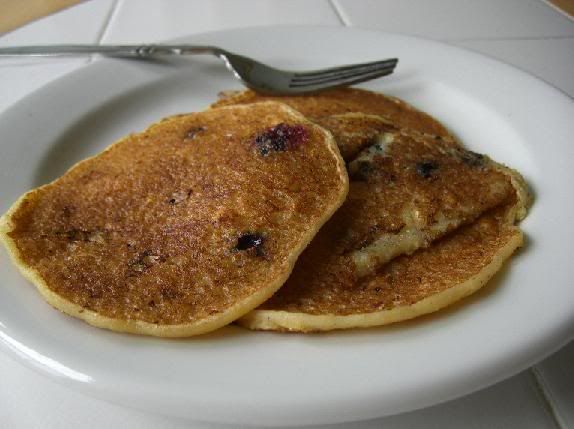 We also had two bananas that were really really ripe, and I'm not a fan of eating really ripe bananas..so I figured banana bread was in the making. I was going to add blueberries to it, just because we had them, but stuck with just banana. I used the Lower Fat Banana Bread recipe from Veganomicon(yes, i really need a new cookbook because all my recipes are coming from there lately haha but its okay because they're great). The bread itself came out really good, but it was much less sweet than another banana bread that I had made before. It tasted really awesome with peanut butter on top though.. my two favorites = banana & peanut butter.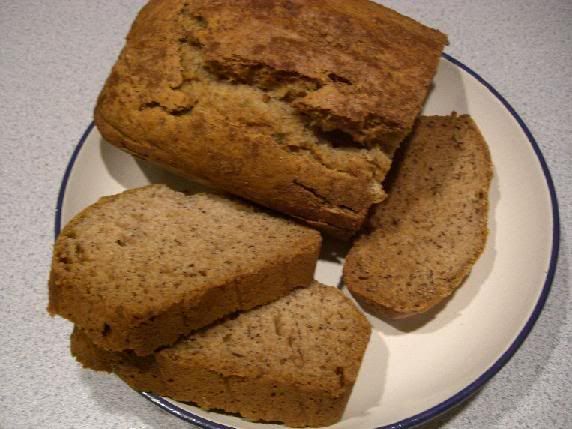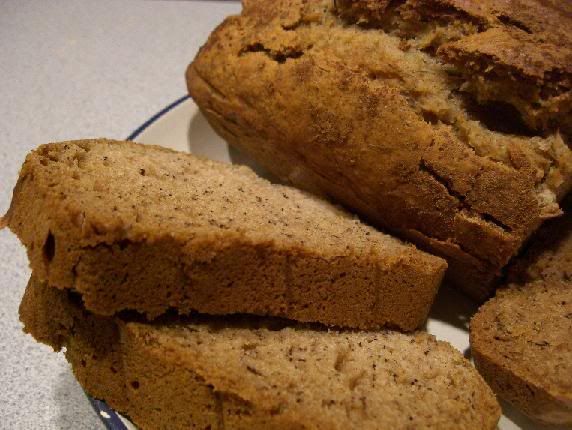 Well off to enjoy my day. I'm attempting to find stuff to decorate my new room when I move back to Philly next month.. but I have to many ideas that it's getting a bit hard to really narrow down which ones I want to do! I love decorating though, so it's fun. :)