i really wish i could sleep later, but for some reason on my lassst day before actually working i end up waking up at 8:30 and unable to fall back asleep. :(
yep so i start training for serving tomorrow at 10:30..i suppose it's not that early but still. i'm really excited to start serving! hopefully i won't mess up tooo much..
so the first recipe i made from veganomicon was the mango blackbean quinoa salad..except not really. we decided to go for pineapple instead of mango.. which still tasted absolutely awesome.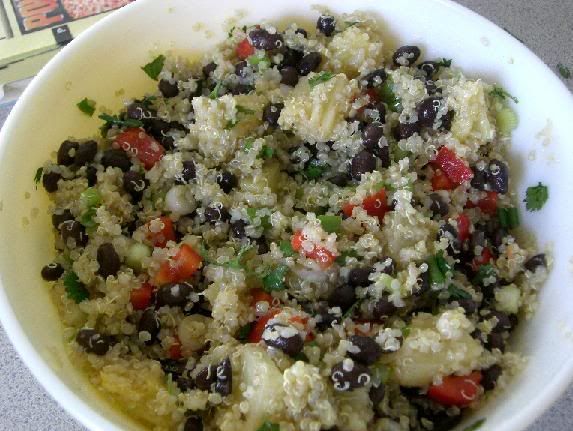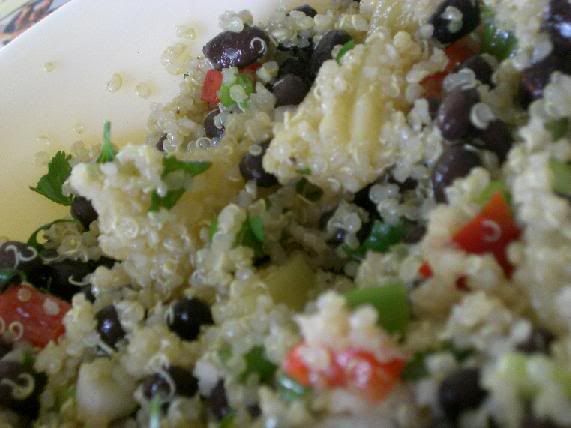 can i just say that i loveeee quinoa! i was so impressed with it, not just in the salad..but just after I cooked it in the veggie bouilon, it was delicious! i'm looking to make the pineapple cashew quinoa stirfry next...
so of course i had to make a dessert too. so it was tough deciding which to make first, haha but i decided on the jelly donut cupcakes. i've never really been a huge fan of jelly donuts, so i'm not really sure why i was so pumped about this recipe. meh, they came out great though and i was quite impressed.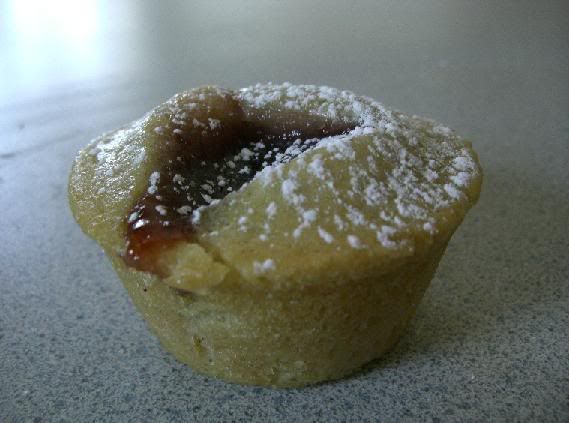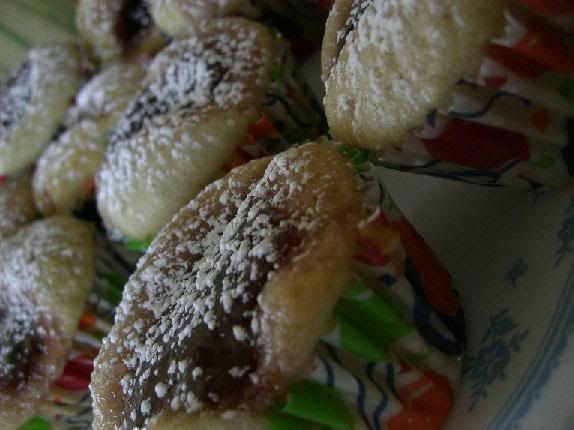 yumm. i just thought they were absolutely adorable as well. :)
feels like another warm day today..yesterday was soo humid it was really uncomfortable. i'm looking forward to a sunny warm day so i can finally go to the beach. hmm hopefully soon! :)